english | français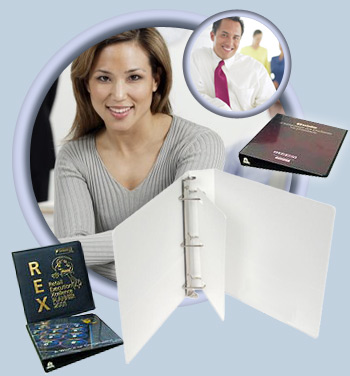 Metropolitan Loose Leaf Co. Ltd. is a Canadian family-owned business that has earned the trust of thousands of customers all across North America since 1966.

For all your communications and packaging requirements we keep stock White vinyl binders with a clear overlay on the front and spine.

We specialize in custom-made vinyl binders, Casemade binders, software packaging, catalog and presentation covers, easel binders, attractive menu covers, index tabs, portfolios, collating, swatching and sample books. We also put in place an environmentally conscious program to recycle and reuse products.
(Click here for more details)


Trust Metropolitan to manage and complete your packaging project from "start to finish". Trust the superior service of a family business, the high quality of our workmanship and the diligent management of your communications and packaging projects. Customers have trusted us from "start to finish" for 40 years.

Call us at

1-800-263-6759

and let us earn your trust.
Montréal: 514-735-6666 <! || Toronto: 905-471-8441>